The latest (mini) Minterview with Eric Min on the Zwiftcast podcast is the first comment from the Zwift management on the status of Zwift racing since early February, if we disregard the disappointing community management comment in the September ZwiftPower update. You should listen to it.
Trying to second guess Zwift's foggy intentions is, as we know, never easy. My interpretation of what was said by Eric Min and Jacob Fraser from Zwift is two things really. Two contradictory things as usual.
First, the latest (and huge) financing round aims to make Zwift more accessible to the not-so-tech-savvy masses, both in terms of hardware and in-game experience. No surprise there.
The aim is clearly to attract new customers, get them to sign up on a subscription and then reel them in during the first fragile period of a customer journey so they don't slip off the hook. We have all been there. In those first crucial winter months. If you're having fun as a noob, you will stay. Or at least come back next winter. And people do tend to have fun those first few months. We all did. So essentially, it boils down to getting people to subscribe and get on the bike a few times and it will sort itself out after that, more or less. Improvements can always be made to the Zwift platform, but what is there in Zwift already, especially in the lack of real competition, is more than enough to get most of the newcomers hooked. Or hooked enough.
So to get new subscribers at this stage, post-corona outbreak, when every MAMIL worth his salt already knows about Zwift, whether they have chosen to subscribe or not, you have to widen the audience. You have to start attracting not just the hardcore cyclists and the wannabe hardcore cyclists but also anyone looking for a home-based fitness platform. Anything that helps your fitness that doesn't revolve around paying exorbitant yearly gym passes to be allowed to soak in sweat of the previous patron on top of some gym torture machine. Anything a little more rewarding.
There is already one such broad platform. It's Peloton, which uses proprietary hardware, a spinning bike. I don't have the latest financial reporting from Zwift, but I think it's safe to assume that Zwift's yearly turnover is still just a fraction of Peloton's. Zwift obviously wants a slice of that broader market segment, preferably a rather large slice. So Zwift wants to develop their own hardware, just like Peloton, to make it easy for a new (and somewhat affluent) subscriber to hook up to Zwift and start riding, without having to hack their way into the smart trainer hardware jungle and fend off Neo fanboys and Garmin haters and whatnot to just get an idea of what you actually have to buy to be able to Zwift at all. And how to hook up all the equipment together.
However, as Simon Schofield of Zwiftcast hints at in the interview, catering to a broader market segment does not necessarily benefit us, the hardcore cyclists and the overpaid MAMILs (I belong in the second crowd obviously). And setting the company focus on this widened customer segment does not speak for changes to the racing system "anytime soon".
Second, there is something else in the latest Zwiftcast interviews. May I dare call it recognition? Recognition as far as Zwift will allow themselves. With just a little imagination you can hear this slightly pained undertone saying "Yeah, we know racing in Zwift sucks, we are aware of the issues, it's all put on hold (again) but we're throwing you a bone to gnaw at in the seemingly endless meantime."
So maybe the ruckus in the forums the last few months left a small imprint after all. And the response from Zwift comes in two forms.
I disagree with Jacob Fraser when he pulls out the old argument that the racers, Zwifters who identify themselves as "racers" somehow, are just a very small minority, which would be a good reason for focusing elsewhere instead of putting more effort into fixing racing now rather than in some distant future. Maybe he has the numbers to back it up on the surface, but I am quite convinced that the argument is a dead end. It's thinking the wrong way, for them, for their purposes. And they did that for far too long.
Us cyclists and MAMILs don't quite like it when you talk about Zwift as a game. Just as we didn't like it when outdoor cyclists wouldn't recognize our indoor miles on Strava (that was pre-corona, before stories like Ashley Moolman-Pasio crushing her own QOM by 3 min coming out of lockdown). But Zwift is a game too. Zwift is a lot of things, but it is also a game, a gameification of cycling. And what Zwift needs now is more gamification of the gamification.
I will ask you to take it from me. I have something of a history in the early gaming industry as a previous editor and game journalist. I also have something of a history in the field of professional psychology and know a thing or two about how people's minds work. I'll give you a very simple example of gamification and psychology in conjunction at work.
Perhaps you have heard about reinforcement learning. It's one of two main ways humans and animals learn things, how we adapt to help our survival. If you want a dog (or a person) to start doing something, the best way is not to punish it for not doing this something, like sitting when you want it to or peeing outdoors rather than indoors. Punishment is pretty useless actually. The best way to help it learn is to reward it when it does that thing that you want it to do. It makes it expect something good to come out of this behavior, consciously or not – it doesn't matter, so it will keep doing that soon enough. And after a while you can often remove the reward and it will still keep doing that thing when appropriate.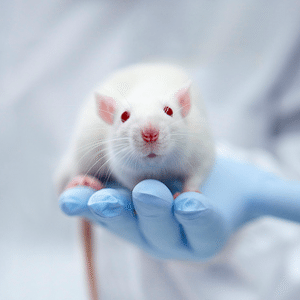 You get rewarded for doing something. And that makes you want to do more of it. Kind of addictive, right, if you look at it from an addiction angle? But getting rewarded every time you do something is actually not the most addictive form of reinforcement learning. There is also a high-grade weapon called intermittent reinforcement, i.e. you don't reward the desired behavior every time but rather every now and then, at random. Particularly effective, studies on animals and humans show, is a reinforcement rate of 1 in 5. If you're getting rewarded for something every fifth attempt on average, chances are good you'll get hooked. Now, what is the chance, you think, of getting the lowest payout from a slot machine? Yeah, that's right, 1 in 5. Enough to keep you seated, waiting for the jackpot. The wicked people in Vegas know exactly what they are doing. This was a very fundamental and crude (although true and effective) example, but the casino industry knows exactly how to keep patrons stuck to their seats in front of the slots for hours. It's complex. It's a dark science, how to make things "fun", i.e. rewarding.
The computer game industry has also come a long way to understand what makes a game fun. It isn't necessarily a dark science (only sometimes…). And Zwift could learn a lot from that industry if they (and we) just accept the fact that Zwift is a game too. I have said this before elsewhere. And one thing that came out of the Minterview was the news that Zwift is getting financing (and advice?) from Ilkkaa Paanen, CEO of Finnish mobile game giant Supercell (Hay Day, Clash Royale, Clash of Clans and more). Personally, I would look for knowledge within the PC or maybe console gaming industry primarily, but I like the move.
The thing the Fraser argument doesn't grasp is that it is to a large extent the gamification elements in Zwift that is going to keep us entertained once we have clicked the subscription button. There is the social interaction part, yes. Social connectedness is a very strong glue, a so-called natural reinforcer. We all want it and it's just there, naturally, nothing artificial about it. And you can make use of it as a service provider. Even a dull job can be OK as long as your colleagues are great. In Zwift you can get social interaction in a group ride, but you can also get that from stupid shit like FaceBook. You'd want to add something more to Zwift to keep the subscribers entertained. And there are lots of gamification elements already.
One of those elements is racing. And in the vein of something Fraser says in the intervuew, if you ever felt a streak of competitiveness as you got passed by somebody on a freeride climb, then there is competitiveness in you. And then racing is for you. You will sooner or later try racing. Now, if that first experience is positive, i.e. reinforcing, then you will come back for more. If not, then you might be deterred and stick to the group rides and free rides.
Unfortunately, racing in categories B-D isn't overly reinforcing right now since they are completely flawed. There is a lot of punishment going on in those races. But that still hasn't stopped the calendar to take its current shape. Granted, group rides can swallow hordes of riders, but even so group rides are in minority in the event list these days. Racing stands for most of the calendar entries. It would be stupid to not use that community drive, that force, to keep building the product and the brand. There is no doubt racing will be one of the most important features when it comes to maintaining a happy (and growing) subscriber base in Zwift. And it would be in Zwift's best interest to pay more attention to it. Like… now.
Anyway, I'm looking forward to what Supercell superknowledge might bring to the table for the future. So that was one bone thrown to us. But there was also something else, a "We can't give you what you want and need right now (for whatever reason), but we can give you this at least." I'm talking about the newly started Zwift Racing League (ZRL).
I will post an assessment on ZRL next. It isn't all good news, but there is definitely something good in it. And it's an interesting topic that touches on many things discussed here on the blog already.